Does It Cost More To Insure A Timber Framed House
Posted by:
Admin
Tags:
Insurance, Timber Framed House, Risks
Posted date:
21-04-2022
Are you unsure about the prices involved in insuring timber frame housing? We look at factors that affect insurance and discuss whether it will affect you.
Is your timber-framed home insured properly?

The history of timber frame buildings in the UK is an interesting one. While they are still relatively popular in Scotland, they cannot boast the same popularity in other parts of the nation. Much like log cabins and thatched cottages, they originally fell out of favour during the 16th century, given that the Royal Navy needed the timber to fend off the Spanish. However, it was still being used into the early 20th century in rural locations for barns or farmhouses.
There was a brief resurgence during the 1960s/70s, but more recently, there has been a real growth in the popularity of timber-framed houses. Two of the main benefits attracting people to sustainably sourced timber frame properties are that they are comparatively cheaper to build than steel-framed, brick houses.
Houses built with timber can also be created quicker, with some of the timber construction taking place under factory conditions for greater quality control. But the differences between England and Wales are still stark.
Roughly 70% of all new build properties in Scotland are built with timber frames, whereas similar houses in England and Wales only account for 15% to 20%. While it used to be fairly obvious if you had a timber-framed home (the timber being visible from the outside), this is not the case for modern timber-framed homes.
You often cannot tell the difference between a traditionally built house made of brick and steel and one with a modern timber frame construction. The framework and timber panels are hidden within the inside walls behind traditional masonry. Regardless, timber-framed building insurance providers will only class timber frame buildings as non-standard properties, given that claims and repairs are often more expensive for timber frame properties.
This can be a pitfall for many homeowners, who would otherwise select the option of declaring their house as standard construction in online quotes. Generally speaking, it isn't a problem... unless you need to make a claim. A professional insurance broker will be able to help you choose the right cover for your timber frame house insurance.
Do timber-framed homes need specialist insurance?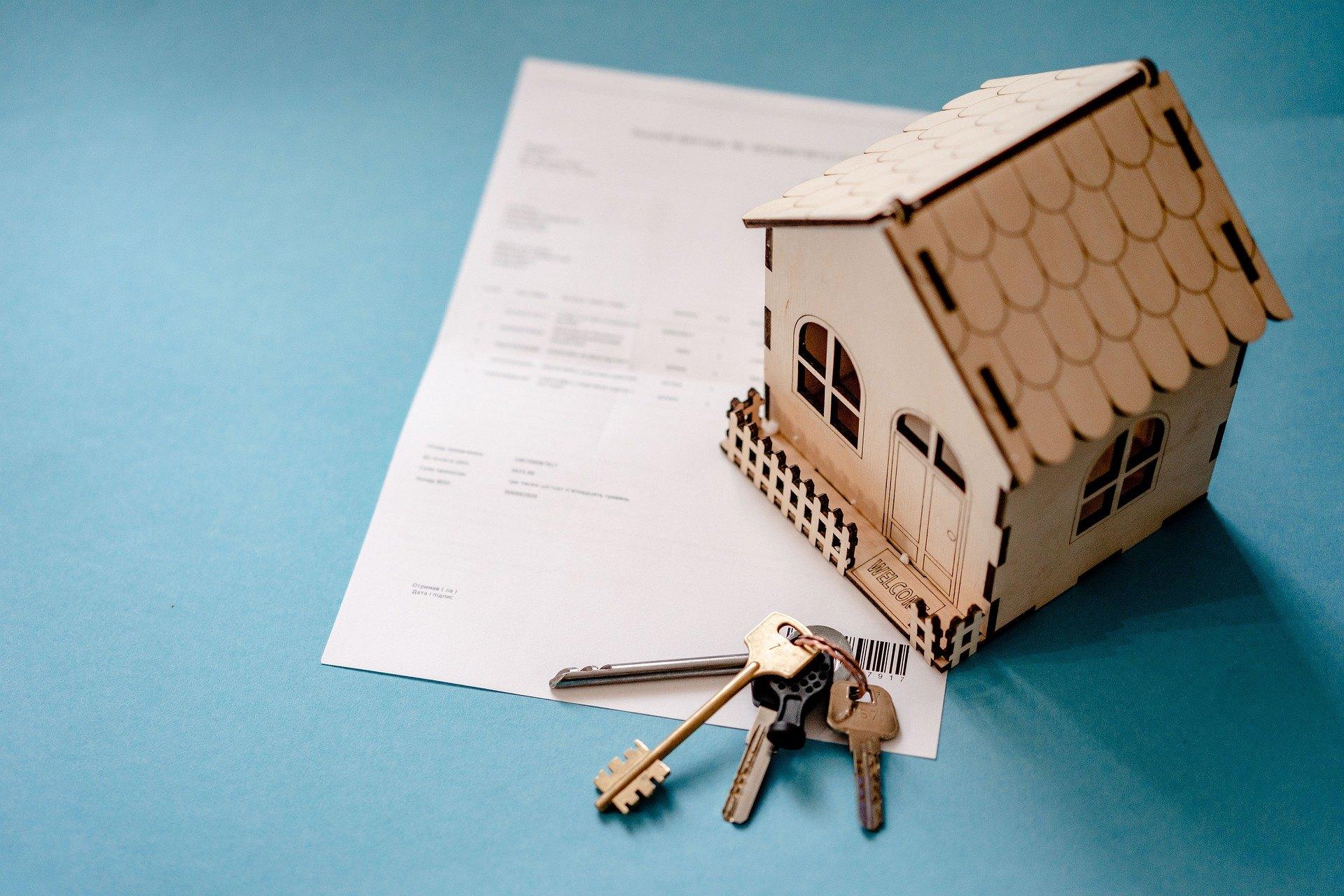 Again, as far as many insurance companies are concerned, timber-framed homes present increased risk compared to traditional bricks or stones. Despite the many benefits of timber frame construction, including its cheaper costs, greater energy efficiency and eco-friendly nature, standard insurers believe that timber frame buildings pose a greater fire risk than other building materials. Despite the fire-resistant treatment of the timber, it can still burn easily in the right conditions.
This increased perception of fire risk naturally has a knock-on effect on your timber-framed home insurance applications. Any fire damage to your timber-framed property will be significant and threaten all the possessions within your home. Your insurance provider will take all this into account when considering your application, so you can expect your premiums to be significant also due to the added risk.
Depending on the type of timber you choose for your timber-framed home, there are other risks insurance companies consider. An issue that all timber frame properties have to deal with is wood rot and damp. Again, treating your timber can help prevent this, but as an organic material, wood will naturally rot. This means it is only a matter of time before repairs - or insurance claims - must be made.
You will also need to be wary of any pest infestations. Woodworms and beetles can cause serious damage if they manage to penetrate your timber frames. Again, your insurance company will take this into account when considering your application, seeing it as just another risk involved when insuring timber frame homes.
While timber-framed buildings have been present in the UK for centuries and are one of the most traditional building methods for houses, extensions and other structures, insurance companies still do not class them as "standard". Some providers will even refuse to insure timber frame structures at all, with those that do charging hefty fees.
However, modern methods have helped make the timber frame construction industry far safer and more practical. You can build a sustainable timber frame structure speedily, creating a robust home that is far less vulnerable to damp and fire than traditional timber frame buildings. UK building regulations have gone a long way in making these improvements.
Timber frame construction firms must adhere to strict production standards and regulations regarding their timber frame methods. These include wood treatments that help with fire resistance and damp-proofing, both helping to improve the durability and long-lasting nature of modern timber frame houses. However, you will still need to research and compare quotes when looking for the most secure insurance deals and providers, preferably those who specialise in timber frame construction and housing.
What are the insurance risks of a timber-framed home?
As previously mentioned, regardless of improvements in timber frame construction methods and regulations, not all insurers are comfortable offering attractive policies for those with timber-framed properties. Here is a rundown of the risks most insurance companies believe are inherent in timber frame buildings.
Despite all the modern regulations and fire safety standards introduced into timber frame constriction, timber is and will continue to be a fast-burning material and, therefore, a fire risk.
Before you find fully comprehensive insurance from a provider who will give you a reasonable premium, they may demand that fire prevention methods be implemented, such as installing fire-retardant systems and fire alarms.
Timber naturally retains moisture, which means that decay can develop if left untreated over time. Water will rot the timber trusses, frames, and panels and attract a beetle infestation.
These are issues often found in older period properties with timber-framed components which have been left unattended for many years.
Again, insurance providers will take note of these facts, ensuring that your timbers are properly treated against moisture and decay before insuring your home.
Your timber frame property will also be more susceptible to flood damage given its construction when compared to other brick or stone houses.
This is especially true for those with properties in high flood-risk areas, meaning you may find it very difficult, or even impossible, to take out flood insurance if this applies to you.
Will I pay more for timber-framed home insurance?
Due to the higher risks involved with owning a timber-framed property previously mentioned, it will be more difficult and ultimately more expensive for you to take out standard home insurance. The policy providers and underwriters will work out your timber frame insurance costs by focussing on some key factors, including:
How much it would cost to rebuild your property if something disastrous were to happen.
How likely you are to make a claim on your home insurance, such as added risks like living in a flood-risk area.
How often you have made claims on your home insurance on previous policies or when living at previous properties.

Of course, the price you pay for your insurance policy will also depend on the provider or company you choose to take a policy with. Regardless of the higher risks that most insurance providers place on timber frame houses, and their classification as "non-standard construction materials", it doesn't mean you can't shop around to find a competitive quote.
What will my policy cover me for?
Again, what issues will be covered under your home insurance policy will depend on which provider you choose. Therefore, it pays to read the conditions of your insurance policy very carefully to see in which instances your policy will pay out and when it won't. This will put you in the best position if a disaster should occur to your timber-framed home.
Some providers will offer good coverage for things such as wood rot, dry rot or infestation and insects, while other policies and providers won't. Other common issues that insurance policies typically cover, such as heave or subsidence home insurance, may also be covered. However, if your timber frame house doesn't have any proper foundations, it is unlikely you will find a provider who will offer you a policy covering these issues.
How can I work out rebuild costs for my timber-frame home?
If you have recently bought your timber frame property, usually within the past five years, you will find an appraisal recording potential rebuild costs in your home survey. However, if you have been living in your home for many years, you may not have access to a recent appraisal. In this case, you will need to have an up-to-date assessment conducted by a professional surveying service.
There are other circumstances in which you will need to consult a chartered surveyor to conduct an appraisal of your timber-framed property. These include:
If your properties are listed buildings
If it was built using non-standard materials
If it was constructed before 1720

Chartered surveyors have the skills and experience necessary to create up-to-date appraisals for homes that these descriptions apply to. If you live in one of these properties, it is advised that you also have a thorough appraisal conducted at least once every five years to keep everything current. This will also help with any home insurance applications you may be making.
How can I keep insurance costs down for my timber-framed home?
The best way to protect your timber-framed home and keep your insurance costs down is to ensure that your home is kept in good repair and that any issues you notice are dealt with quickly and thoroughly. When insurance providers see that your home is kept in good condition, with appropriate maintenance and repair systems in place, they will likely offer you a more affordable insurance policy.
One place to start might be to ensure your home's damp prevention methods are all in working order. This includes regularly clearing your gutters to allow rainwater to flow away from your absorbent timber panels, frames and trusses. You can also ensure that the rendering materials used on your roofing system are also in good condition, with adequate ventilation in place.
Keeping your timber frame dry will also help keep any pests or insects at bay, as they are often attracted to damp wood. This will reduce the chance of infestation, potentially bringing your insurance costs down. You can also consider fire safety measures, such as fire extinguishers, alarms, or sprinkler systems. This can help get your insurance application approved. Some insurance providers won't offer you a policy at all, let alone one with an agreeable premium, on timber homes if you don't have any of these precautions.
---
Are you considering building your own house in Bedfordshire or the surrounding areas? Our chartered civil engineer specialises in timber frame building, offering project management throughout all stages of the process.
Alexander Project Management work with construction companies and individual home builders throughout Leighton Buzzard, Bedfordshire and Buckinghamshire. Contact us by following the link below.